windows:windows10:troubleshooting
Table of Contents
Windows 10 Troubleshooting
Windows wont shutdown
Application error d3d9.dll

Description:
Opening an app (for example NordVPN) shows the GUI for a second before it closes immediately

You can see the following in the eventlogs
Fehlerbucket 2202984216370089431, Typ 4
Ereignisname: APPCRASH
Antwort: Nicht verfügbar
CAB-Datei-ID: 0

Problemsignatur:
P1: NordVPN.exe
P2: 6.23.11.0
P3: 5d4cfa81
P4: d3d9.dll
P5: 10.0.18362.387
P6: c808fce5
P7: c000001d
P8: 00000000000acd21
P9: 
P10: 
Aus einem der folgenden Gründe kann Windows nicht auf die Datei "" zugreifen: Es besteht ein Problem mit der Netzwerkverbindung, dem Datenträger mit der gespeicherten Datei bzw. den auf dem Computer installierten Speichertreibern, oder der Datenträger fehlt. Das Programm NordVPN wurde von Windows wegen dieses Fehlers geschlossen.

Programm: NordVPN
Datei: 

Der Fehlerwert ist im Abschnitt "Zusätzliche Dateien" aufgelistet.
User action
1. Öffnen Sie die Datei erneut. Diese Situation ist eventuell ein temporäres Problem, das selbstständig behoben wird, wenn das Programm erneut ausgeführt wird.
2. Wenn Sie weiterhin nicht auf die Datei zugreifen können und
	- diese sich im Netzwerk befindet,  dann sollte der Netzwerkadministrator sicherstellen, dass kein Netzwerkproblem besteht und dass eine Verbindung mit dem Server hergestellt werden kann.
	- diese sich auf einem Wechseldatenträger, wie z. B. einer Diskette oder einer CD, befindet, überprüfen Sie, ob der Datenträger richtig in den Computer eingelegt ist.
3. Überprüfen und reparieren Sie das Dateisystem, indem Sie CHKDSK ausführen. Klicken Sie dazu im Startmenü auf "Ausführen", geben Sie CMD ein, und klicken Sie auf "OK". Geben Sie an der Eingabeaufforderung CHKDSK /F ein, und drücken Sie die EINGABETASTE.
4. Stellen Sie die Datei von einer Sicherungskopie wieder her, wenn das Problem weiterhin besteht.
5. Überprüfen Sie, ob andere Dateien auf demselben Datenträger geöffnet werden können. Falls dies nicht möglich ist, ist der Datenträger eventuell beschädigt.  Wenden Sie sich an den Administrator oder den Hersteller der Computerhardware, um weitere Unterstützung zu erhalten, wenn es sich um eine Festplatte handelt.

Zusätzliche Daten
Fehlerwert: 00000000
Datenträgertyp: 0
Name der fehlerhaften Anwendung: NordVPN.exe, Version: 6.23.11.0, Zeitstempel: 0x5d4cfa81
Name des fehlerhaften Moduls: d3d9.dll, Version: 10.0.18362.387, Zeitstempel: 0xc808fce5
Ausnahmecode: 0xc000001d
Fehleroffset: 0x00000000000acd21
ID des fehlerhaften Prozesses: 0x4adc
Startzeit der fehlerhaften Anwendung: 0x01d57a05d26151e6
Pfad der fehlerhaften Anwendung: C:\Program Files (x86)\NordVPN\NordVPN.exe
Pfad des fehlerhaften Moduls: C:\WINDOWS\SYSTEM32\d3d9.dll
Berichtskennung: d90d2c59-4268-4cf8-aca8-86d1c8e4871d
Vollständiger Name des fehlerhaften Pakets: 
Anwendungs-ID, die relativ zum fehlerhaften Paket ist: 
Anwendung: NordVPN.exe
Frameworkversion: v4.0.30319
Beschreibung: Der Prozess wurde aufgrund einer unbehandelten Ausnahme beendet.
Ausnahmeinformationen: Ausnahmecode c000001d, Ausnahmeadresse 00007FFEC96DCD21
Reason:
MSI Afterburner / RivaTuner Statistic Server

Fix:
Open RivaTuner Statistic Server in the systemtray via rightclick → "show"
Click on "Setup", scroll the "General"-tab down to "Injection proberties" and click "Reset Cache".
The app should now open again as usual.
Bootloop after BIOS

Description:
After BIOS (click DEL / F8 for BIOS) no Windows Logo comes up, instead it loops until you get to Windows Recovery

Reason:
Your bootdevice might be corrupt. It happened to me after a BSOD.

Fix:
Open the commandline inside the Windows Recovery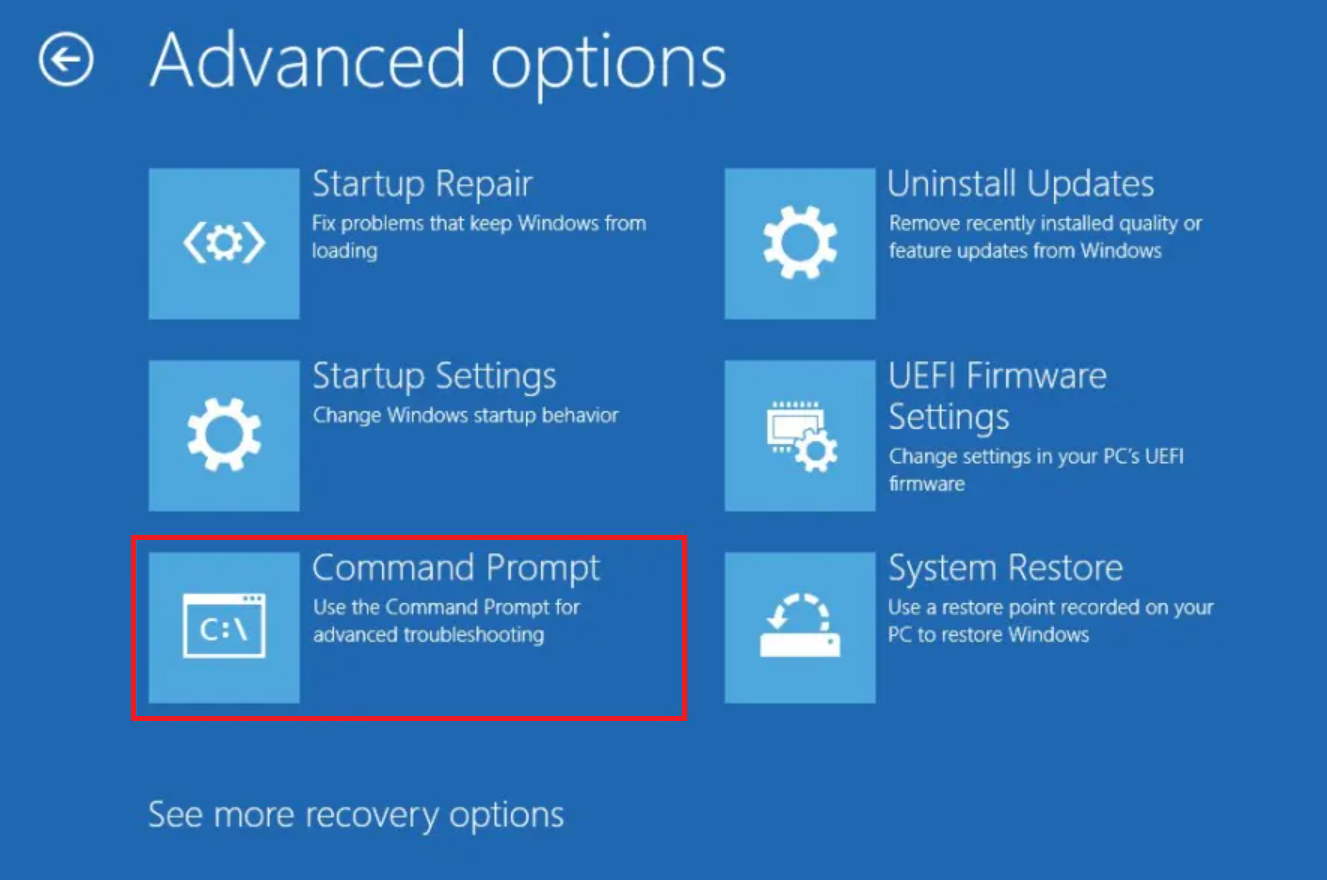 If you dont get to Windows Recovery, download the "Media Creation Tool to create a Windows Bootimage. After booting from it, open "Repair your computer"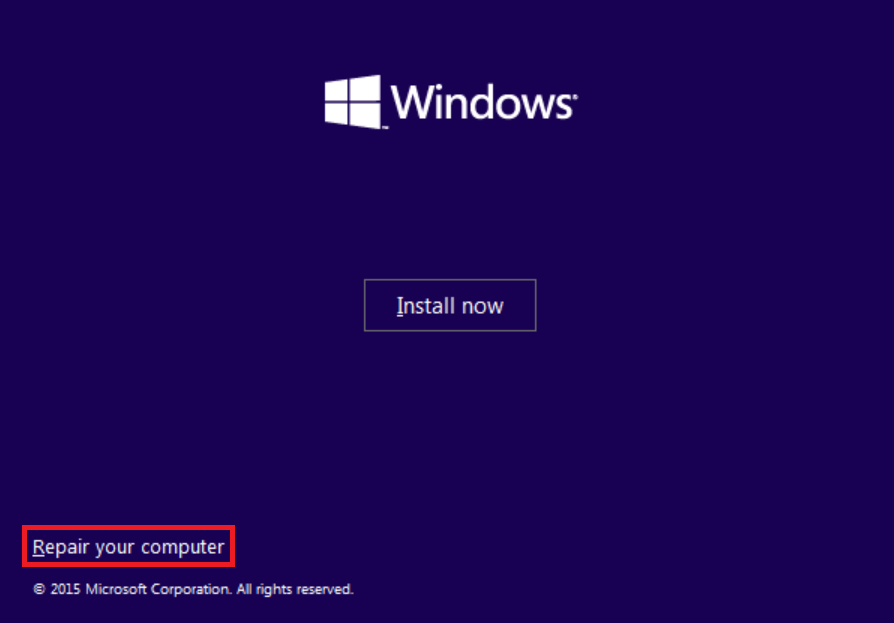 Find your correct volumes
diskpart
# list and select the correct disk
list disk
sel disk <YOUR DISK NUMBER>
# list your volumes
list vol
# you should now see multiple volumes
# find the one that is your C:, also find one with FAT32 (mostly 100-500MB) and no letter
# select the FAT32 one
sel vol <YOUR VOLUME NUMBER>
# assign a free letter (mostly B is free)
assign letter=B:
exit

# now reformat your bootdevice 
format B:/FS:FAT32

# create a new bootdevice (edit C: if your C was another letter with "list vol")
bcdboot C:\windows /s B: /f UEFI
bootrec /fixboot
Try to boot now, good luck
windows/windows10/troubleshooting.txt · Last modified: 2022/10/24 08:40 by lunetikk